LAGANA PLUMBING & HEATING VETERAN FURNACE GIVEAWAY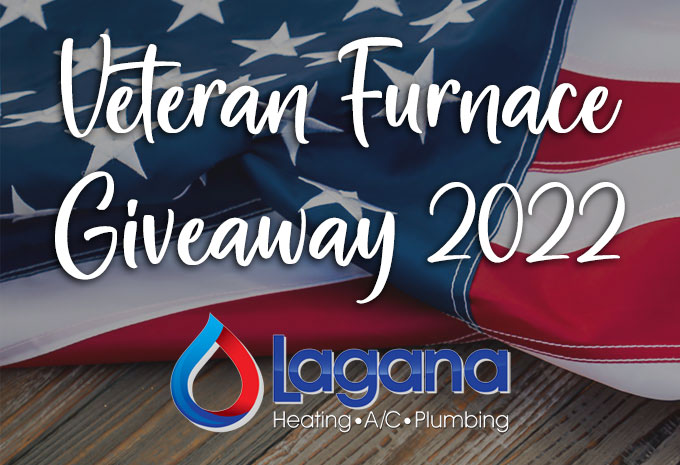 We are looking to reward a Military Veteran that needs a new furnace but doesn't have the resources to get one. Nominate a Military Veteran and share their story, and we may select their home for a new furnace. As part of our "Lagana Plumbing & Heating Furnace Giveaway 2022", a veteran will be chosen to receive a new Trane Comfort System for their home in December just before Christmas.
The Lagana Plumbing & Heating Furnace Giveaway 2022 is our way of saying "thank you" to our veterans for their honorable service in the military.
To nominate a deserving Veteran, simply provide us the following information indicated below and submit the form. The recipient will be chosen at the sole discretion of Lagana Plumbing & Heating and members of the military community.
Giveaway Rules & Requirements
Needs to have been Honorably Discharged
Must be able to provide proof of Military Service (DD-214 or Valid Military ID)
Needs to Live in the Surrounding Counties (Wayne, Ontario, Yates)
Needs to Live in and Own the House
Needs to have Current Forced Air Furnace
No Direct Affiliation to Lagana or Ruffalo Companies
Nominees will be Submitted Anonymously to an Outside Panel (Members of the Military Community)
3 Finalists will be chosen for Final Review (this includes a site visit to make sure the installation will go well and we can order the right equipment)
The Winner will be Selected by Anonymous Voting from our Communities via our Website
The Winner will be Announced before Christmas
We will work with the Winner to Schedule the Free Furnace Installation
The Other 2 Finalists will Receive a Christmas Gift (TBD)
This Installation Package includes: Full Free Trane Furnace Installation including Standard Warranties and Maintenance Program.